December 20, 2012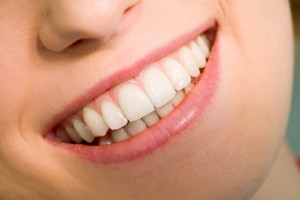 If you have a toothache, it's important that you call us at Painesville Dental Group. Oftentimes it is a sign of an infection within the tooth and may require a root canal.
A root canal involves treatment of an infection inside your tooth. The term comes from the fact that the infection is inside the inner canal of the tooth.
For your root canal treatment, we will numb the tooth completely so we can clear out the infected nerve and pulp inside your tooth. Then, we'll clean and file the tooth until it's smooth, and fill it with . gutta percha, a special dental material that will protect against further infection.
Often, we will recommend that a crown be placed on the tooth as well to cap it off and help strengthen the tooth. Our crowns are ceramic and will be matched to the color of your natural teeth so no one will be able to tell.
There is no need to be scared of getting a root canal! Our trained staff can use oral sedation techniques to help numb you and relax during the procedure. At the end of it, you'll have a healthy, pain-free tooth.
Does your tooth hurt? Call us at Painesville Dental Group today to learn more about root canals and schedule your appointment! We have convenient locations in Painesville, Jefferson, and Chardon that are ready to help you with all your dental needs.
Comments Off

on Root Canal Therapy for Painesville and Beyond
November 1, 2012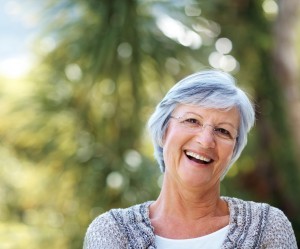 In our last post, we talked about the different restorative dentistry services you'll find at the offices of Painesville Dental Group. But one service that wasn't included in that list is also one of the most common, and we'd like to spend some time talking about it today—dentures.
For patients who are missing multiple teeth, a partial or full denture can significantly improve oral health and wellbeing. That's because dentures restore what you've lost, enhancing self-confidence and allowing you to enjoy foods that would be difficult to eat without teeth. What's more, for patients with a few remaining teeth, a partial denture can help prevent those teeth from shifting, creating other oral health problems.
Have you considered getting dentures for a long time but have haven't been sure how to start?
Right now, at our Painesville, Chardon, and Jefferson offices, we're offering FREE denture consultations. During a consultation, you can talk to one of our doctors about your options and how you can get the important restorative care you need. We can even provide you with a coupon for $200 off coupon for your dentures, making it easier for you to restore your smile.
Call one of our offices today to reserve your FREE denture consultation. During your visit, we can also assess your oral health and discuss other ways you can improve your oral health.
We serve patients from Painesville, Chardon, and Jefferson with excellent general, cosmetic, and restorative dentistry.
Comments Off

on Come To Painesville Dental Group for a FREE Denture Consultation
October 19, 2012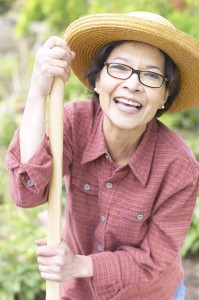 The purpose of restorative dentistry is to improve your smile's functionality and its appearance, and that's what you can expect from the restorative dentistry services at the offices of Painesville Dental Group. We offer a variety of services to help our patients from Painesville, Jefferson, and Chardon meet their important restorative needs, including:
CEREC crowns
Composite fillings
Tooth extraction and replacement
How can each of these restorative dentistry services help?
CEREC crowns can help by repairing a cracked, chipped, or significantly decayed tooth. You can achieve the same results with a traditional crown, but CEREC lets you do it in less time. Instead of the two or three visits it takes to restore a tooth with a traditional crown, CEREC can provide you with the same custom-made results in just one.
Composite fillings are a great restorative dentistry option for any patient with mild to moderate decay they need to treat. Also known as tooth-colored fillings, composite fillings are mercury-free and blend in with your smile. That means you don't have to be afraid of others seeing your fillings. You can smile confidently, and no one will ever know about your treatment.
Tooth extraction is used in cases where other restorative dentistry options won't be as effective as they might normally be. Maybe your tooth is too decayed to save, or perhaps you have an impacted tooth. If either is the case for you, our team at Painesville Dental Group is glad to help.
Do you need help with a restorative dentistry service? Our Painesville, Jefferson, and Chardon dental offices are happy to help. Give us a call today to reserve your consultation. Our friendly, compassionate team is ready to help.
Comments Off

on Effective Restorative Dentistry for Painesville, Jefferson, Chardon, and Beyond