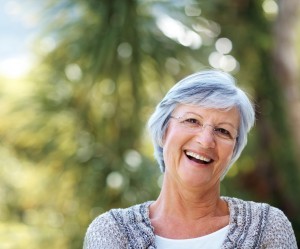 In our last post, we talked about the different restorative dentistry services you'll find at the offices of Painesville Dental Group. But one service that wasn't included in that list is also one of the most common, and we'd like to spend some time talking about it today—dentures.
For patients who are missing multiple teeth, a partial or full denture can significantly improve oral health and wellbeing. That's because dentures restore what you've lost, enhancing self-confidence and allowing you to enjoy foods that would be difficult to eat without teeth. What's more, for patients with a few remaining teeth, a partial denture can help prevent those teeth from shifting, creating other oral health problems.
Have you considered getting dentures for a long time but have haven't been sure how to start?
Right now, at our Painesville, Chardon, and Jefferson offices, we're offering FREE denture consultations. During a consultation, you can talk to one of our doctors about your options and how you can get the important restorative care you need. We can even provide you with a coupon for $200 off coupon for your dentures, making it easier for you to restore your smile.
Call one of our offices today to reserve your FREE denture consultation. During your visit, we can also assess your oral health and discuss other ways you can improve your oral health.
We serve patients from Painesville, Chardon, and Jefferson with excellent general, cosmetic, and restorative dentistry.