Dental Implants – Painesville, OH
Bring Back Missing Teeth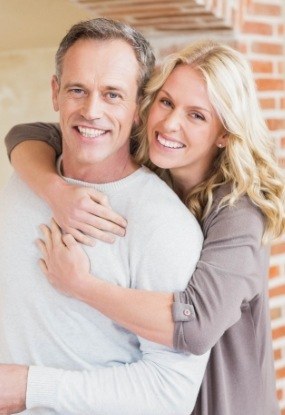 While we are happy to offer a variety of great solutions for missing teeth, dental implants are simply in a class of their own. They are the only treatment that restores a tooth both above and below the gum line, delivering the most reliable, durable, and lifelike results imaginable. We can use them to help with any degree of tooth loss, so whether you are missing a single tooth or want a better set of dentures, they could be exactly what you need. To learn more about dental implants in Painesville, OH and what they can do for your smile, contact us today.
Why Choose Painesville Dental Group for Dental Implants?
Partners with Highly Trained Oral Surgeons
Restorations Made with Modern Dental Technologies
Flexible Financing Options Available
What are Dental Implants?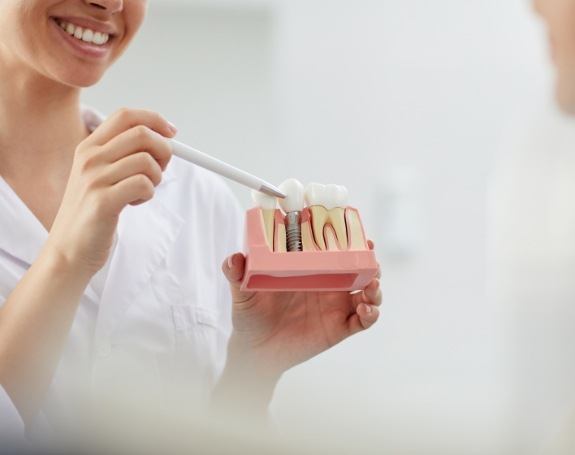 A dental implant is a tooth replacement that consists of three main components: the prosthetic root, the abutment, and the restoration. Since dental implants are the only option that replaces the root portion of teeth, they make your smile not only look more natural than other options, but feel that way too. Whether you're brushing and flossing, eating food, or smiling for a photo, your dental implants are designed to keep up with your lifestyle and look indistinguishable from your natural teeth.
The Dental Implant Process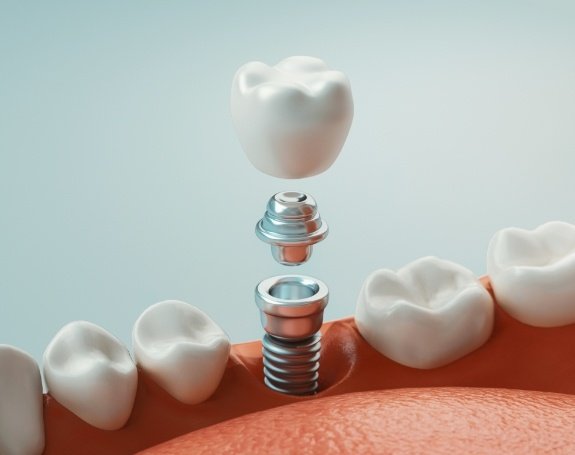 The process of receiving dental implants is not completed in a day. In order to ensure the most comprehensive and successful outcome possible, we start by completing a consultation to discuss factors like how many teeth need replacement and the condition of your oral and overall health. From there, we partner you with one of our trusted oral surgeons who places the implant into the jaw. After the gums are stitched closed, the implant is given several months to heal and integrate with the bone tissue. Once integration is complete, an abutment can be attached (which stabilizes your restoration) and a crown, bridge, or denture is attached from there.
Benefits of Dental Implants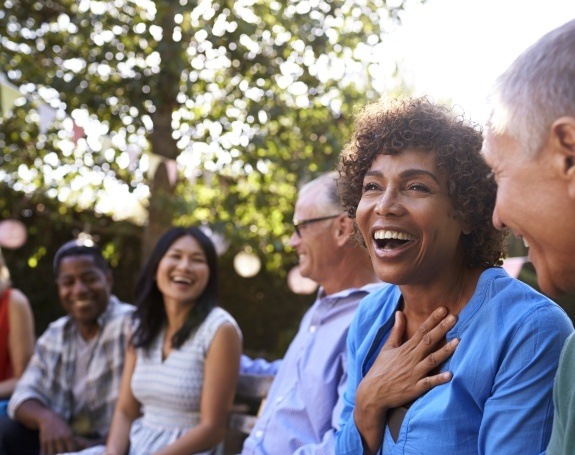 Dental implants offer many benefits that extend past just having a complete smile. For example, dental implants:
Make it easy to enjoy all your favorite foods, including tough, crunchy, and chewy options
Last for 30+ years when practicing proper at-home oral hygiene and maintain dental checkups
Look natural thanks to the color-matched dental ceramics
Prevent loss of bone tissue inside the jaw
Reduce signs of aging, such as facial sagging and hollowing of the cheeks
Do not require removal of existing enamel to place
Who Dental Implants Can Help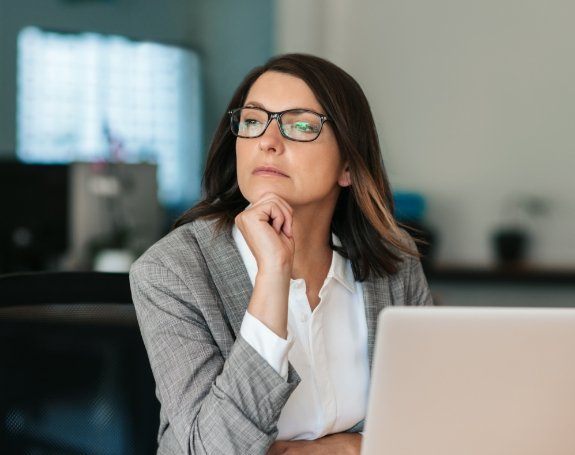 Since they are so versatile, dental implants are capable of replacing any number of teeth. Even those who have been wearing dentures for years can take advantage of them to rebuild their smile. Of course, the only way to determine which approach will work best for you is to schedule a consultation with our dental office. In the meantime, you can learn more about the process ahead of your scheduled appointment!
Missing One Tooth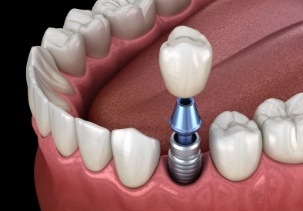 To replace a single tooth, an implant is placed into the jaw and then given time to integrate. Following the integration period, we place an abutment and restoration to effectively fill the gap. The crown is designed with lifelike dental ceramic that's also been color-matched to blend in with nearby teeth for the best results possible.
Missing Multiple Teeth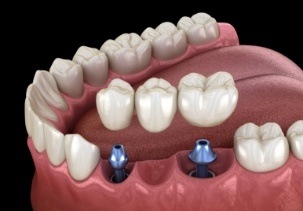 To replace multiple consecutive teeth, dental implants can replace the need for a traditional bridge. This is done by placing a pair of dental implants into the jaw, then attaching an implant bridge to fill the space of two to four missing teeth. The implants do all the heavy lifting, so modifying existing enamel is no longer necessary.
Missing All of Your Teeth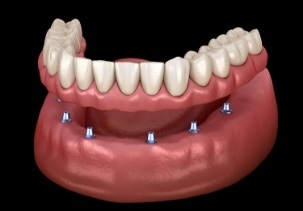 Whether you've been living with a partial or full denture, dental implants can be used in tandem with them to provide a more stable tooth replacement. Depending on the condition of the jawbone, between four and eight dental implants could be used to hold a top or bottom denture.
Understanding the Cost of Dental Implants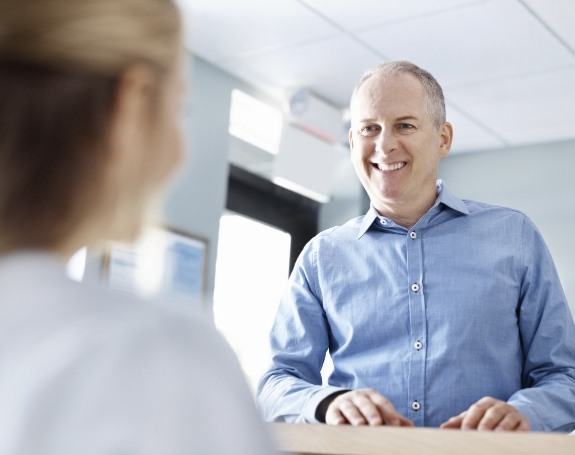 The costs associated with your dental implant treatment will largely vary based on a few key factors. This includes the number of teeth being replaced, materials utilized, additional preparatory treatments performed to make them viable, and insurance coverage. No matter how much your dental implant treatment costs, Painesville Dental Group is prepared to help you get the best value possible for your future tooth replacement. We'll break down your costs in great detail beforehand so you are never caught by surprise fees.