Meet the Dental Team – Painesville, OH
Passionate Professionals
You Can Rely On
At our Painesville family dental office, we have been keeping smiles healthy since 1969! We want you and your family to feel welcome and comfortable from the moment you enter our dental office. Our staff is so friendly that we know you'll feel right at home. We can schedule you and all your family members for preventive, cosmetic, and restorative dentistry. And, if your teeth need restorations, we can create and place CEREC crowns in just one visit at Painesville Dental Group.
Laurie
Group Manager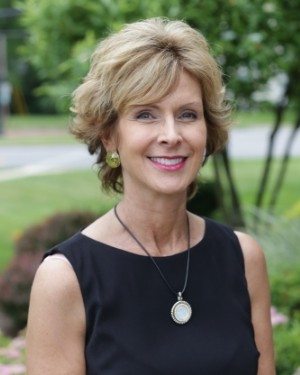 Laurie is originally from Roaming Shores, and she studied at Cleveland Institute of Medical and Dental Assistants. She has been a part of our Painesville team for over 15 years! She does a great job of interacting with our patients and helping them feel welcomed.
Away from the dental office, you can usually find Laurie spending quality time with her grandchildren and friends, working in her yard, or quilting.
Joanna
Office Manager/Patient Coordinator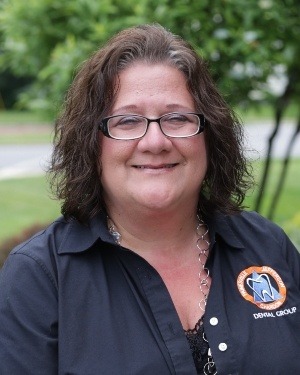 Joanna has been a part of the dental world for over 30 years, and she loves partnering with her amazing coworkers each day here in Painesville. She's always ready to go the extra mile to help patients in need! She studied at the Cleveland Institute of Dental and Medical Assistants.
A Painesville native, Joanna has a close-knit, Sicilian family, which includes her sister, two amazing nephews, and her mom, who currently lives with her. Some of her favorite hobbies include reading, hiking, gardening, swimming, and hanging out with her boyfriend and dog.
Vicki
Patient Coordinator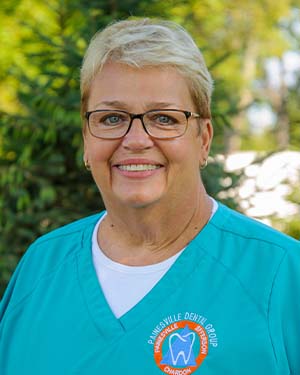 Vicki has been a valued member of our team for over three full decades, and she loves both the patients and her incredible work family here in Painesville. A Shelby native, she attended Lakeland Community College for her education.
Away from the dental office, Vicki has a wonderful and loving daughter, a son-in-law, a grand-dog, and a brother who is her best friend. When she has free time, you can often find her reading, baking, cooking, taking walks, or simply sitting in the sun. She's also a big fan of old black-and-white movies!
Shirley
Patient Coordinator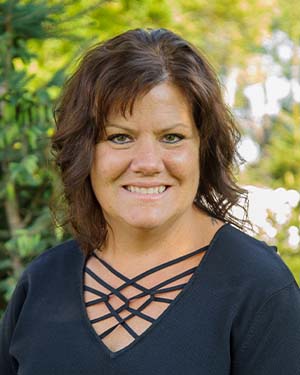 Shirley is relatively new to our team, but she already loves the amazing people she works with here! She attended Edinboro University for her education.
Shirley's husband worked at Painesville City Water, her son works at Progressive Insurance, and her daughter is currently in a master's program at Edinboro. Outside of dental office hours, one of her favorite things to do is go to craft shows.
Tiffany
Registered Dental Hygienist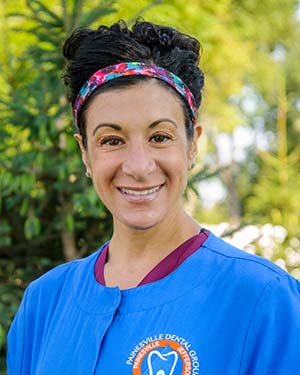 Tiffany has been a member of our dental team for a decade now, and she particularly enjoys being able to educate patients about how to maintain excellent oral health for life. She attended both Kent State and the Lakeland Dental Hygiene program for her education. She is licensed in local anesthesia and the administration of nitrous oxide.
Tiffany and her husband Jeremy have twin daughters named Emilia and Zoey. Outside of work, she is a HUGE Cleveland Indians fan (GO TRIBE!) and also enjoys running half marathons with Jeremy. Other hobbies include traveling, reading, and spending quality time with her family. She HATES pickles!
Courtney
Registered Dental Hygienist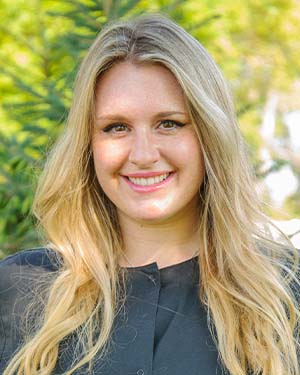 Courtney has been a part of our Painesville dental office for almost 15 years! She completed her education at Lakeland Community College and is licensed to administer local anesthesia and nitrous oxide. As one of our hygienists, she greatly enjoys helping patients and educating them about the value of good oral health.
Courtney and her husband Tomas have two kids named Mila and Emilio. When she isn't busy caring for teeth, some of her favorite activities include hiking, camping, traveling, and (of course) hanging out with loved ones.
Blythe
Dental Hygienist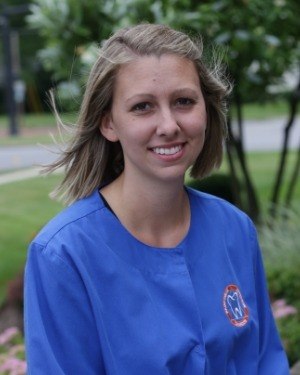 Blythe's career in dentistry covers three years so far. She has a bachelor's degree from Allegheny College and her dental hygiene license from Lakeland Community College. She is also certified in CPR and X-rays. What she enjoys most about her job is being able to help patients improve their oral health.
Blythe is from Lyndhurst and has been married for almost a decade. She has two daughters and one son at home. Whenever she has free time, she enjoys reading, hiking, and spending time outdoors with her family and friends. Before pursuing dental hygiene as a career, she also worked as a stay-at-home mom and an EMT on an ambulance.
Briana
Registered Dental Hygienist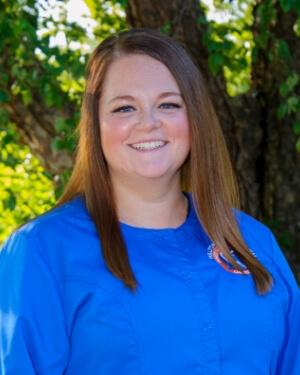 Briana is originally from Chardon, and she studied at both Lake Erie College and Massachusetts College of Pharmacy and Health Sciences. One of her favorite parts of being a hygienist is getting to meet new people! She always works hard to help patients feel comfortable in her chair, and she wants them to leave feeling much better than when they came in.
Briana is blessed to have the most amazing family, which includes her brother, her mother, and her dad. She is also currently engaged to a wonderful, kind man and can't wait to start on a new journey with him. In her spare time, she loves anything to do with cars, dancing, attending church at Chester Christian Center, and helping her mom with events.
Kaitlin
Registered Dental Hygienist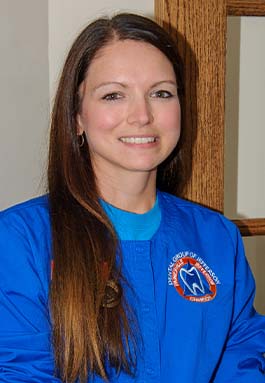 Kaitlin originally hails from Andover, and she attended Lakeland Community College for her education. Today, what she likes most about being a dental hygienist is interacting with the patients! Her position provides a great level of challenge to her everyday life.
At home, Kaitlin is the proud mom of a little boy. She also has two brothers and eight nieces/nephews who are wonderful to spend time with. When it comes to hobbies, you can often find her exercising, quilting, knitting, or baking in her spare time!
Caitlin
Dental Assistant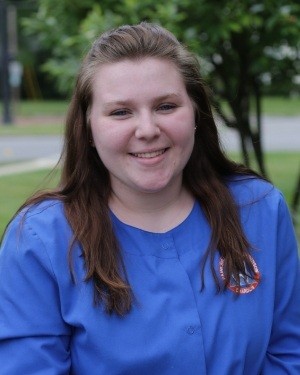 Originally from Jefferson, Caitlin studied at the Cleveland Institute of Dental and Medical Assisting. Today, she has been a part of the dental world for nearly five years. Her favorite part of this position by far is being able to help patients feel genuinely comfortable in the dental office!
Away from work, Caitlin spends plenty of quality time with her loving fiancé, soon-to-be stepson, dog, and cat. Some of her favorite hobbies include horseback riding and hiking.
Susan
Dental Assistant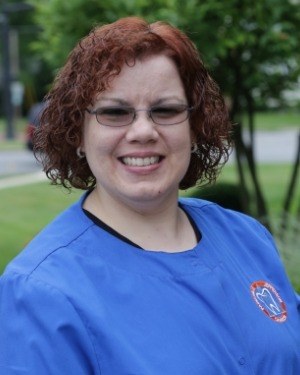 Susan has been working as a dental assistant for over two decades now. Here in Painesville, she loves partnering with such a friendly team, as well as helping to create beautiful smiles!
At home, Susan's top priority is spending quality time with her daughter, dog, and other family members. She's also a big swimmer.