Advanced Dental Services & Technology – Painesville, OH
Superior Quality for Better Care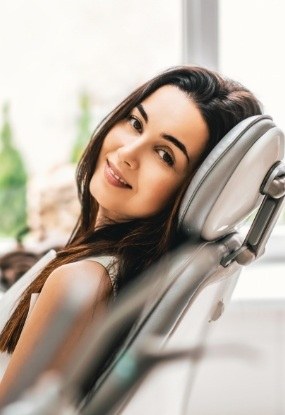 Our goal is to provide care that is always high-quality, precise, and comfortable, and one easy way to guarantee that is by only using the most state-of-the-art technology available today. With the tools detailed below, we can find, diagnose, and treat problems in less time while ensuring you enjoy a nice, relaxing dental experience. Our technology is just another way we distinguish ourselves from your average dental office. Read on to learn more about how we can bring the 21st-century to your smile.
Intraoral Camera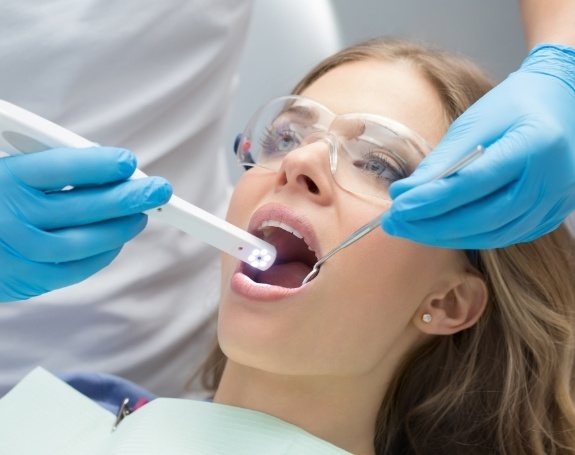 Our intraoral camera enables us to take some of the mystery out of your dental care, because it allows you to finally see your smile from your dentist's point of view! This small, pen-sized camera can be easily guided through the mouth to capture high-resolution images of the teeth and gums we can then display on a nearby monitor. You'll be able to see what your dentist is talking about with your own eyes, which will make it much easier for us to explain why you might need a certain treatment.
Digital X-Rays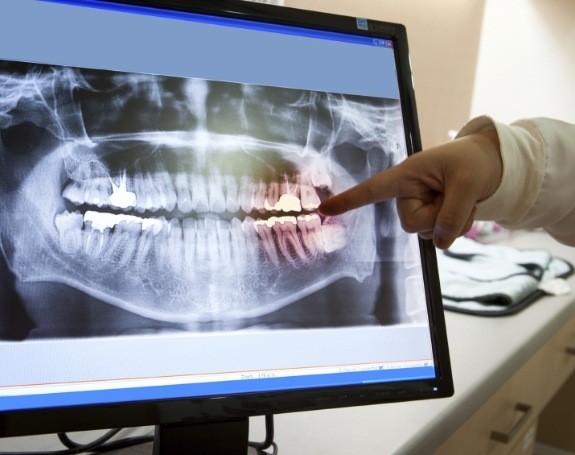 X-rays play a vital part in our dental office because they allow us to catch problems before they are even visible to the naked eye. To make this tool even better, we have gone completely digital. With digital X-rays, we can create crystal clear images in mere moments while exposing our patients to 80% LESS radiation compared to traditional dental X-rays. Plus, the images can also be easily displayed on a chairside monitor for you to go over with your dentist.
CT / Cone Beam Scanner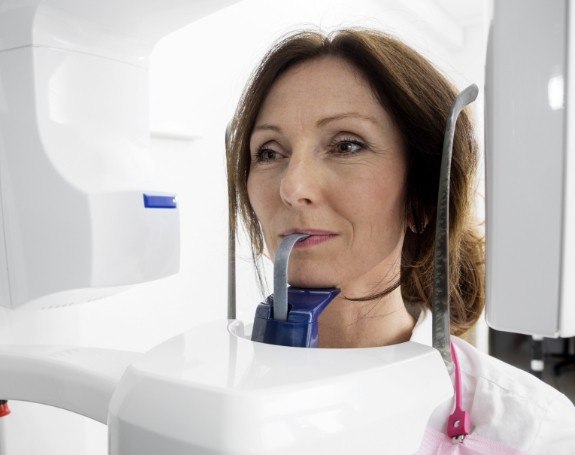 If we need a little more information about your smile than what a 2D X-ray can tell us, then it's time to use our CT/Cone Beam scanner. This device can create a fully 3D X-ray image of your teeth, jaw, skull, as well as any surrounding soft tissues. From there, we can gain a much more global understanding of your dental health as well as formulate precise treatment plans for more complicated procedures (such as dental implant placement).
Digital Impression System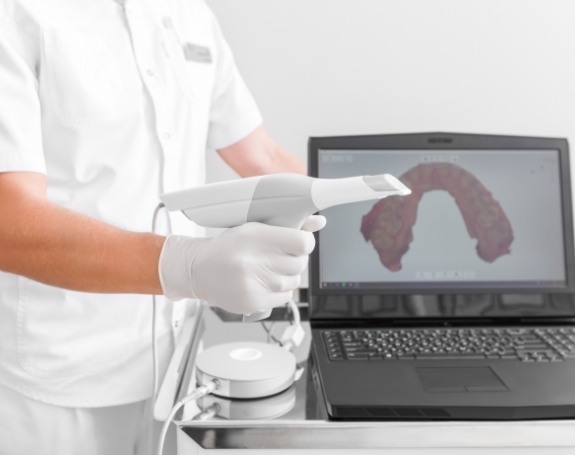 Obtaining the most accurate picture of your mouth is incredibly important, not just to ensure your smile looks beautiful, but remains healthy and functional for years to come. Instead of relying on putty-like impression material to create restorations or clear aligners for Invisalign, we make use of the ITERO digital impression system. This device comes with a handheld scanner that captures hundreds of images of your mouth in minutes, then sends them to our computer to create a 3D model for easier and more accurate treatment planning.
Soft Tissue Laser Dentistry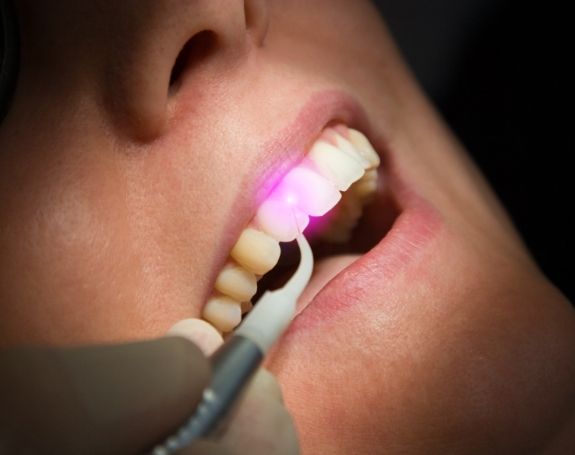 Lasers were first introduced to dentistry back in the mid 90's, and now, they are one of the most useful instruments in our dental office. With our soft tissue laser, we can now perform even the most sensitive periodontal (gum) procedures with relative ease. It can eliminate bacteria and remove infected tissue all while avoiding the bleeding and swelling a patient would experience with a more traditional procedure. With the laser, treatment is quick, easy, and comfortable every time.
Nitrous Oxide Dental Sedation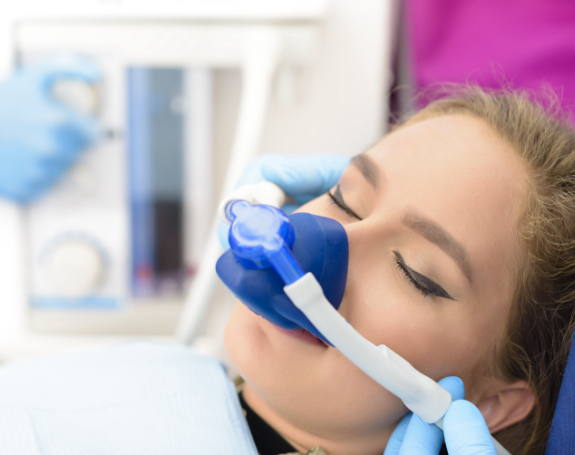 If you or your child need a little help feeling comfortable in the dental chair, we completely understand, and we're always happy to help! With nitrous oxide sedation, all a patient has to do is inhale a colorless, odorless gas through a small nasal mask to achieve a feeling of lightness, happiness, and even euphoria while in the chair. The mask stays on for the entire appointment, and once it is removed, the gas' effects wear off almost instantly.