TMJ Therapy – Painesville, OH
Relieves Chronic Jaw Pain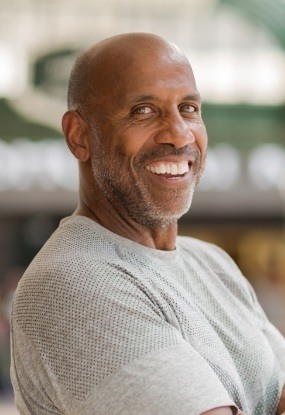 If you put your fingers right in front of your earlobes and move your jaw, you'll feel your TMJ, which is the joint that connects your jaw to the rest of your head. Like other joints in the body, it can sometimes develop issues due to strain or injury, leading to what is called a TMJ disorder, or TMD. This can bring on a multitude of painful symptoms that can affect the head and even the entire body, but thankfully, our team is more than capable of diagnosing and treating these kinds of issues with TMJ therapy in Painesville, OH.
Why Choose Painesville Dental Group for TMJ Therapy?
Detailed Diagnosis and Personalized Treatments
Custom-Made Nightguards Available
Modern Dental Technology In-House
Diagnosis & Treatment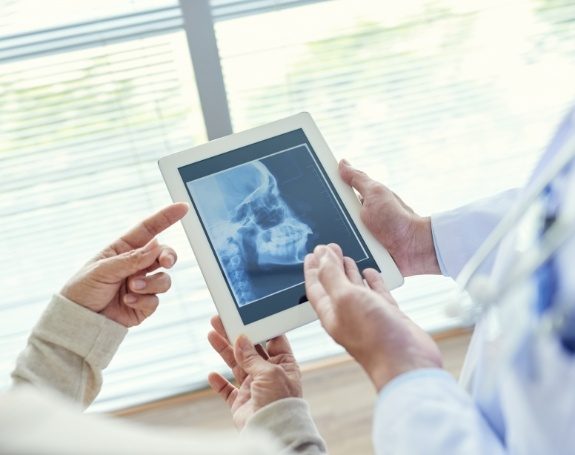 A TMD can be brought on by several different factors, but the most common tend to be stress, injury, arthritis, and a slight misalignment of the bite. This can all put strain on the sensitive joint and the surrounding muscles which leads to tension that can spread to other parts of the body. In addition to a stiff and painful jaw, most TMD patients also suffer from chronic headaches! We'll use a variety of exams to determine the cause of your TMD so we can figure out the best way to relieve your discomfort.
Nightguards for Bruxism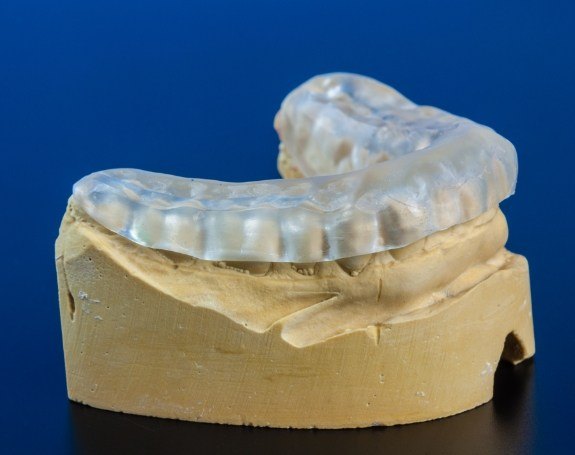 Bruxism is a very sneaky problem where a person unconsciously clenches their jaw and grinds their teeth while they sleep. Over time, this can severely wear down the enamel, make the teeth more sensitive, and eventually cause them to break! To help patients with this issue, we can have them wear something called a nightguard to bed. This small, custom-made mouthpiece fits comfortably between the teeth and stops them from coming together and doing damage.