CEREC One-Visit Dental Restorations – Painesville, OH
Get Your Personalized Dental Crowns Faster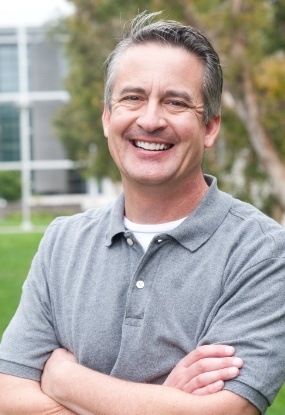 At our Painesville dental office, we offer CEREC crowns. Whether you have a broken, cavity-riddled, or discolored tooth, you'll quickly find that this is a wonderful smile solution. With CEREC one-visit dental restorations in Painesville, OH, we can complete your treatment and give you a permanent restoration all in just one visit!
Why Choose Painesville Dental Group for CEREC One-Visit Dental Restorations?
Durable and Natural-Looking Restorations
Designed Using Modern Digital Impression Scanner
No Temporary Crown or Long Waiting Periods
What is CEREC?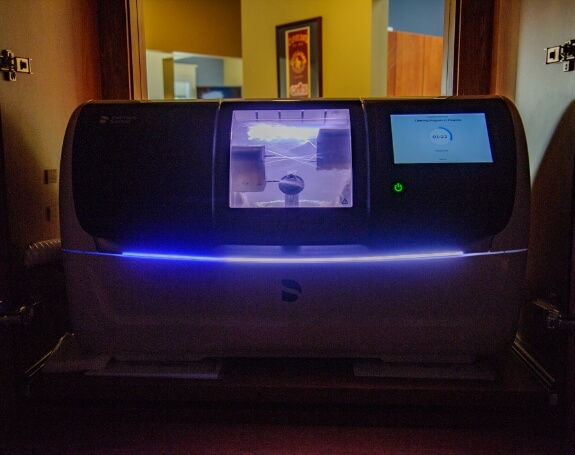 "CEREC" is derived from "CEramic REConstruction." Your CEREC crown is created from a ceramic block placed inside an in-house milling machine. We take digital impressions of your tooth and then send the information wirelessly to the machine. In about an hour, the CEREC machine creates your new crown. Once your natural-looking crown is fitted and shaped to perfectly cap your tooth, we permanently bond your beautiful restoration into place. You'll have beauty and function again. CEREC crowns are durable and long-lasting, too!
We proudly serve the smile needs of Northeast Ohio families seeking restorative dentistry. At Painesville Dental Group, we can create and place your CEREC crowns in a single appointment. Contact Painesville Dental Group today!