Restorative Dentistry – Painesville, OH
Damaged Teeth? We Can Bring Your Smile Back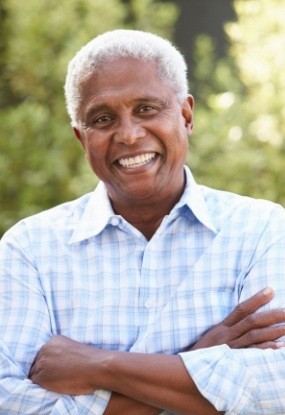 Eventually, absolutely everyone needs a little bit of restorative dentistry. Chipped, cracked, decayed, broken, and missing teeth are all very common issues, even for people who brush and floss consistently! If you have a problem tooth or teeth in need of repair, then our team can provide you with a specially-designed restoration made of only the strongest and most natural-looking materials. With our help, we will make it look like nothing ever happened to your smile. To start getting the treatment you need, contact us today to explore your options for restorative dentistry in Painesville, OH.
Why Choose Painesville Dental Group for Restorative Dentistry?
Advanced CEREC System In-House
Highly Personalized from Lifelike Materials
Trained Professionals Ready to Meet Your Needs
Dental Crowns & Bridges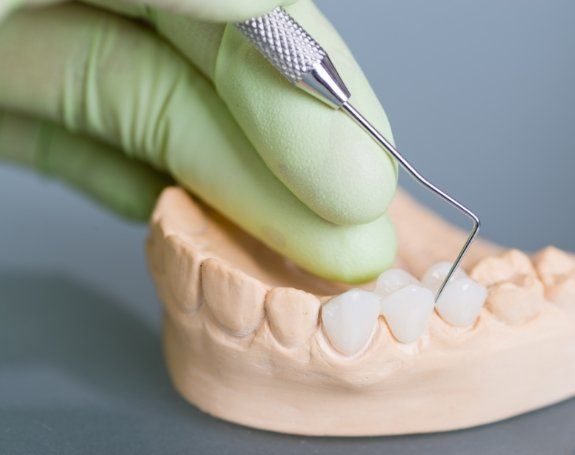 A dental crown is a tooth-shaped "cap" that simply fits over the top of a damaged tooth to protect it as well as restore its strength and appearance at the same time. With them, we can make even the most compromised tooth look and feel like new again! Crowns can even be attached to other prosthetic teeth to form a bridge and fill in the gap left by a missing tooth or a few in a row.
Tooth-Colored Fillings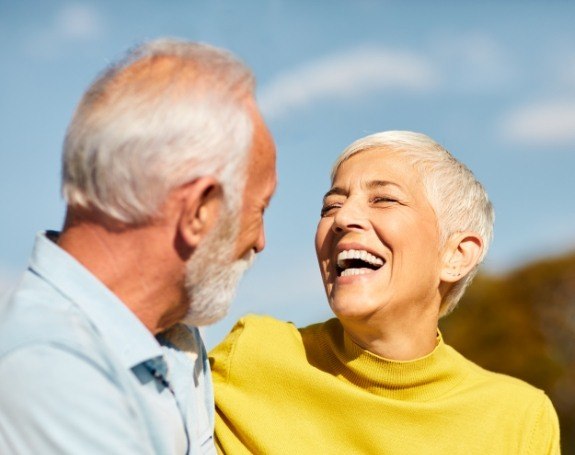 Thanks to tooth-colored fillings, we can now repair small cavities and slightly damaged teeth without affecting their appearance. These fillings are made of composite resin, which can be specially shaded to perfectly match surrounding enamel, making them practically invisible in the mouth. Plus, only a small amount of composite is needed to fully restore a tooth, making it a more conservative solution that keeps your natural tooth mostly intact (which will help it last longer).
CEREC One-Visit Dental Restorations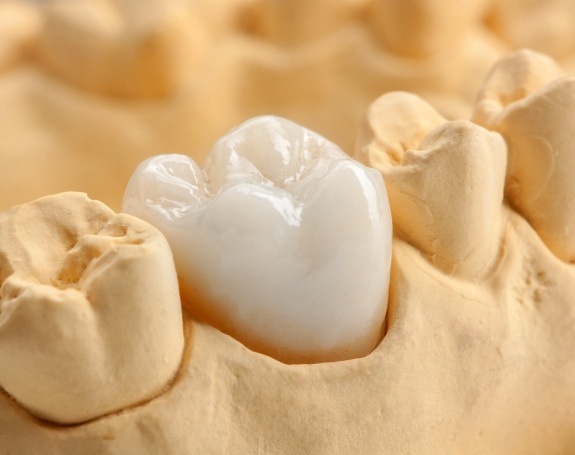 Traditionally, getting a tooth repaired with a crown required at least two visits to the dentist's office, a messy impression, and 3 weeks spent with an unreliable crown that could fall out at any moment. Thanks to our CEREC technology, these are now all problems of the past! With it, we can design, manufacture, and place a completely custom-made crown in just one visit, enabling you to spend less time in our dental office and more time simply enjoying your smile!
Dentures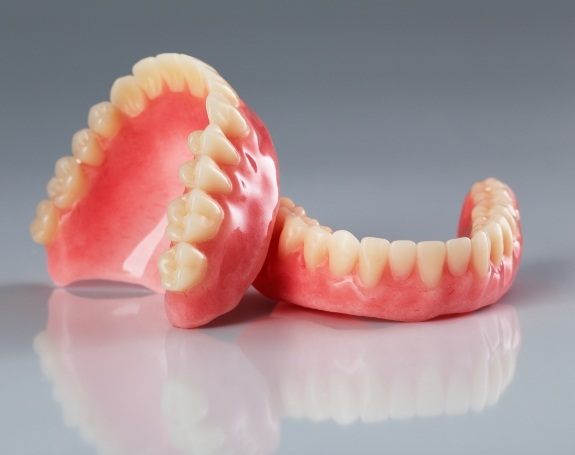 Whether you are missing just a few teeth or an entire row, dentures offer a relatively quick and affordable solution that will greatly enhance your ability to speak, eat, and smile normally again. Partial dentures are designed to fill in the spaces between the healthy remaining teeth like the piece of a puzzle, while full dentures can bring back an entire arch of teeth in an instant. No matter what you need, we will provide you with a prosthetic that helps you reclaim your beautiful, complete smile.