Periodontal Therapy – Painesville, OH
Give Your Gums the Attention They Need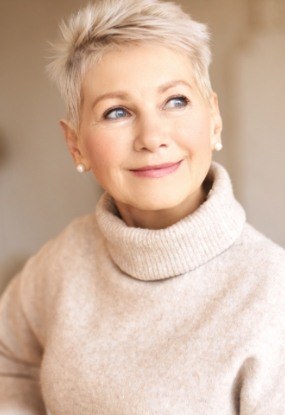 Most people hear the words "gum disease" and think it's a minor problem compared to so many other oral health concerns. However, gum disease is a very serious issue. In fact, it can cause problems not only for your teeth and gums, but also for your entire body—including your heart, lungs, brain, and joints. Keep reading to learn more about gum disease and how periodontal therapy in our Painesville, OH dental office can help.
Why Choose Painesville Dental Group for Periodontal Therapy?
Effective Scaling and Root Planing Performed
Modern Soft Tissue Laser Utilized
Targeted Arestin Antibiotic Therapy Available
Scaling & Root Planing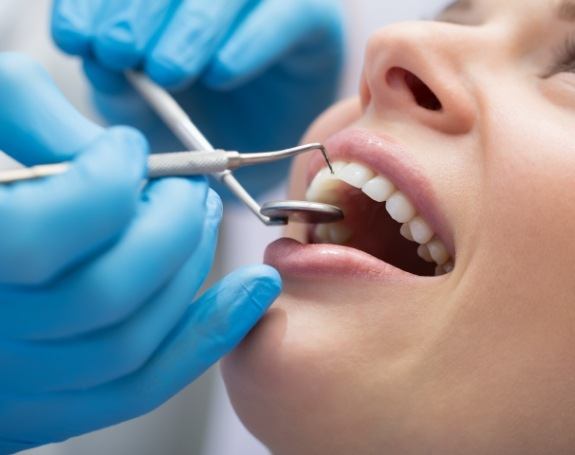 For cases of mild to moderate gum disease, our team can perform a deep cleaning consisting of two separate techniques known as scaling and root planing. For scaling, an ultrasonic cleaner will be used to break up and remove plaque and tartar that has built up around your gum line, and then root planing will be used to gently smooth out the rough surfaces of your tooth roots. This will prevent plaque from gathering on them in the future, dramatically lowering your chances of reinfection.
Arestin Antibiotic Therapy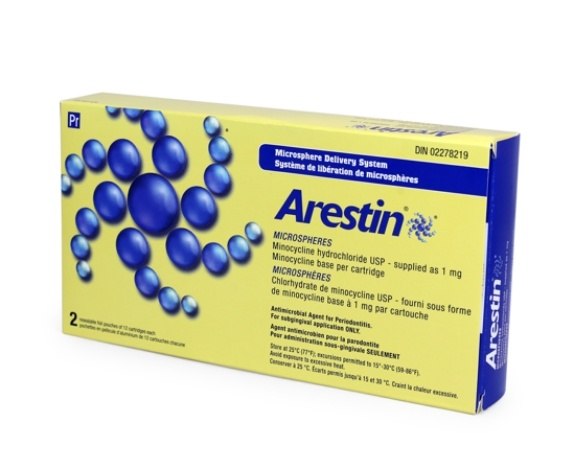 After your initial periodontal cleaning, antibiotic therapy will enable our team to fight your gum disease even after you leave our dental office. This may come in the form of a topical solution that we apply directly to the gums or a pill you'll take at home. Regardless, it will help eliminate the bacteria we can't reach during your treatments. Afterward, you'll be advised to come see us more often for regular dental cleanings to make sure your gum disease doesn't come back.