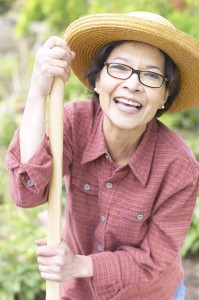 The purpose of restorative dentistry is to improve your smile's functionality and its appearance, and that's what you can expect from the restorative dentistry services at the offices of Painesville Dental Group. We offer a variety of services to help our patients from Painesville, Jefferson, and Chardon meet their important restorative needs, including:
CEREC crowns
Composite fillings
Tooth extraction and replacement
How can each of these restorative dentistry services help?
CEREC crowns can help by repairing a cracked, chipped, or significantly decayed tooth. You can achieve the same results with a traditional crown, but CEREC lets you do it in less time. Instead of the two or three visits it takes to restore a tooth with a traditional crown, CEREC can provide you with the same custom-made results in just one.
Composite fillings are a great restorative dentistry option for any patient with mild to moderate decay they need to treat. Also known as tooth-colored fillings, composite fillings are mercury-free and blend in with your smile. That means you don't have to be afraid of others seeing your fillings. You can smile confidently, and no one will ever know about your treatment.
Tooth extraction is used in cases where other restorative dentistry options won't be as effective as they might normally be. Maybe your tooth is too decayed to save, or perhaps you have an impacted tooth. If either is the case for you, our team at Painesville Dental Group is glad to help.
Do you need help with a restorative dentistry service? Our Painesville, Jefferson, and Chardon dental offices are happy to help. Give us a call today to reserve your consultation. Our friendly, compassionate team is ready to help.