January 31, 2013
For some, smiling is a daily struggle. It can even be a cause of stress. But it doesn't have to be. With a cosmetic dentistry service from Painesville Dental Group, you can experience a renewed sense of confidence.
You may experience other benefits as well. When you feel more confident about how you look, you may also find that you feel happier overall. That can help you lower your blood pressure and enjoy a less stressful life. What's more, smiling releases endorphins—your body's "feel good" chemical—and boosts your immune system.
Others may see you differently, too. If you were perceived as withdrawn, you may now be seen as more outgoing, friendly, successful, and kind. That can lead to changes in your romantic, social, and business spheres.
At Painesville Dental Group, you'll find several popular cosmetic dentistry services to help you achieve the dazzling smile you want. Our cosmetic dentistry services include:
But which one of these is right for you? Call our Painesville, Jefferson, or Chardon dental office today to reserve your consultation appointment. During your consultation, we can assess your oral health and talk to you about your needs and your wants. Then we can create a personalized treatment plan that will help you.
Our Painesville, Jefferson, and Chardon offices are ready to help you smile!
Comments Off

on The Benefits of Cosmetic Dentistry
August 21, 2012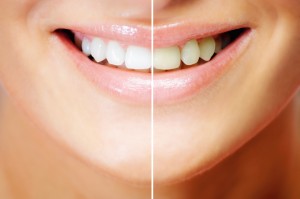 If you have stained teeth, smiling confidently can be difficult. As a result, instead of feeling like yourself when you're with friends and family, you can feel withdrawn or isolated. The good news is that your friends at Painesville Dental Group have a cosmetic dentistry solution that can change all that. With professional teeth whitening from Zoom, we can help you overcome embarrassing stains so you can be yourself again.
Professional Teeth Whitening Options
At our Painesville and Chardon dental offices, we offer fast and effective teeth whitening with Zoom! Whitening. With in-office teeth whitening from Zoom! it takes just one visit to dramatically brighten teeth using a specially formulated gel and targeted light. The entire process is safe and comfortable, not to mention easy. If you have a special event coming up and need a whiter smile in a hurry, in-office teeth whitening with Zoom! may be what you need.
But teeth whitening with Zoom! isn't the only option we have. For patients who are looking for a way to whiten their smile at home, or who would like to supplement their Zoom! whitened smile with at-home touch-ups, your doctor at Painesville Dental Group can also provide a take-home teeth whitening kit.
To find out more about teeth whitening, our whitening options, and what causes stains in the first place, visit our teeth whitening page. You can also call one of our offices to reserve a consultation appointment with us. We gladly serve patients from Painesville, Chardon, and Jefferson.
Comments Off

on Enjoy a Whiter, More Confident Smile with Teeth Whitening