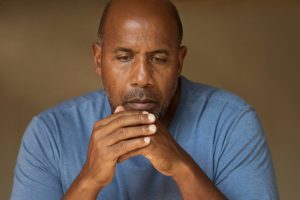 Wouldn't it be nice to walk into your favorite restaurant and not worry about what you can order? How would it feel to make your next presentation at work without wondering if anyone noticed your missing tooth? Talking, smiling, chewing, and eating all become difficult when you're living with a missing tooth. If you're wondering about replacing your tooth, we want to share more information about dental implants in Chardon with you.
A Missing Tooth Affects Oral Health
Your nutrition and confidence definitely suffer when you have a missing tooth, however, did you know that your oral health is also impacted? When your bone has no root to support, it begins to deteriorate, which eventually eliminates support for your remaining teeth. Without a replacement, your remaining teeth will begin to shift into the open space left by your missing tooth, which can cause bite misalignment and put your teeth at risk for fractures and other damage. Unfortunately, one missing tooth will lead to more tooth loss without a replacement.
What is a Dental Implant?
A dental implant is the best tooth replacement option that dentistry has to offer because it not only restores your tooth, it also replaces your root. A biocompatible titanium post is placed into your bone during oral surgery, and then given time to heal and integrate with your bone. This creates a stable and firm foundation for your new tooth, while also acting as your root once did to keep your bone healthy and stimulated.
A customized porcelain crown is used to restore your tooth, and because it closely mimics your natural tooth, it offers all the same function. This means you'll be able to eat, chew, smile, and talk normally again. Your new tooth is also easy to care for, as you'll be able to brush and floss again. In fact, with excellent home care, and regular dental checkups with Painesville Dental Group, your dentist in Chardon, your implant can potentially last for a lifetime.
Contact Painesville Dental Group
We can determine if dental implants are right for you at any of our three OH locations. Our doctors will provide a thorough examination and x-rays to determine if you're a candidate for dental implants. We encourage you to contact us today to learn more about the benefits of dental implants and how they can help you.