Teeth Whitening - Chardon • Jefferson • Painesville
Stunning, Sparkling Smiles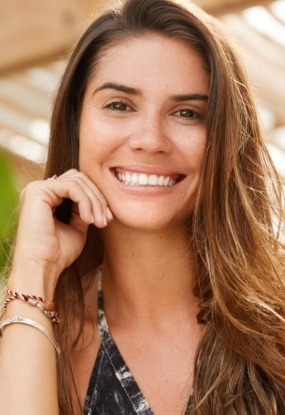 Do you brush, floss, and rinse with over-the-counter teeth whitening products without getting results? Whitening strips, mouth trays, and gels aren't equipped with the same bleaching power as the compounds used by our professional teeth whitening services.
Take-Home Kits
For patients who want to whiten their teeth in the comfort and convenience of their homes, we offer two types of take-home kits: Nitewhite and Daywhite. Daywhite is a professional-grade whitener you use twice a day for fifteen minutes. You'll get optimal results in one to two weeks. For Nitewhite, you use a customized mouth tray that you wear while you sleep. With the turbo version, you can see your enamel brighten by six shades in only three nights!
Zoom!® Teeth Whitening
Zoom!® can give you a glowing white smile after just one, hour-long appointment. The process is easy, comfortable, and safe. Your gums are protected while we apply the gel to your enamel, and then, we activate the bleaching agent with a special light. In just one visit to our practice, you'll get a dramatically brighter smile!
We provide teeth whitening and other cosmetic dentistry services for Ohio patients seeking to enhance their smiles. Contact any of our convenient locations today to schedule your smile consultation: Painesville Dental Group, Chardon Smile Center, Dental Group of Jefferson.