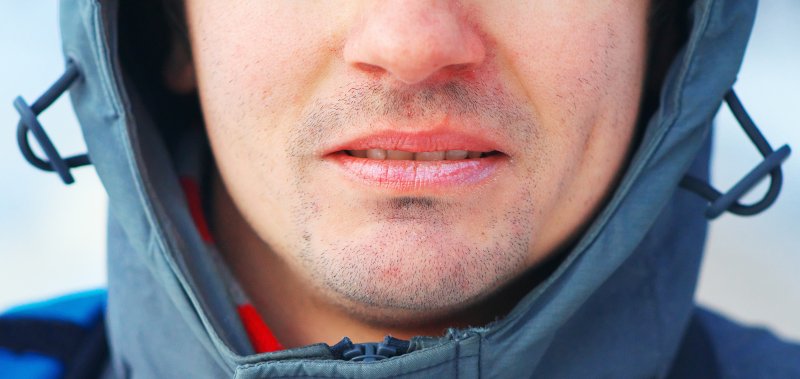 The weather is getting colder and the days are becoming shorter. Whether you are getting ready to string up lights around your home or are breaking out the old family cookbook for some homecooked meals, there is plenty to look forward to. However, if you are experiencing some of these common winter mouth issues, these few months may be feeling subpar. The good news is that there are ways that you can prevent oral health problems. Here are some common problems people are facing with their smiles and what can be done to lessen them.
Dry Mouth
Unfortunately, this is the time of year where many people end up dealing with a flu or a cold for a week or two. When your nose is stuffy, you are more likely to breath through your mouth, causing it to become dry. The more this happens, the drier your mouth becomes. To keep this from occuring, avoid consuming too much caffeine, drink plenty of water, and try chewing on sugar-free gum in order to stimulate saliva flow.
Canker Sores
If you have noticed that you're getting more canker sores throughout this season than usual, it's probably because you've been having a few too many holiday sweets. Many of the treats during this time of year are very sugary and acidic. By going easy on the cider, baked goods, holiday candy, and spicy dinners, you can prevent them from developing. In order to speed up the healing process, try using a homemade mouth rinse containing a half cup of warm water and a teaspoon of salt.
Chapped Lips
Most of us have had this issue before. In the winter, it's especially common because of the cold air, wind, and the sun's rays. The combination of these elements can easily damage the sensitive skin of your lips and leave them extremely dry and chapped. In order to prevent this, it's important to keep your lips moisturized. Stay hydrated and use a lip balm that contains SPF 15 or higher. Remember to apply it often throughout the day. Using a humidifier in your house will help to add more moisture in the air. If you find that your lips are chapped, petroleum jelly will lock in the moisture.
Tooth Sensitivity
Many patients tend to encounter more tooth sensitivity in the winter. Generally, this is because they are breathing in more cold air which lowers the temperature of the mouth. This is when that painful temperature sensitivity sets in. Remember to breathe through your nose instead of your mouth. Use a fluoridated toothpaste made especially for people who have tooth sensitivity in order to lessen the uncomfortable sensation.
These winter months can be uncomfortable for your mouth, but by trying the tips listed above, the holiday season will be a breeze!
About the Author
Dr. Dennis J. Horvath is an experience dentist who has been practicing for 38 years. He earned his dental doctorate from Ohio State University and is currently a proud member of the American Dental Association, Ohio Dental Association, and Northeastern Ohio Dental Society. For more information on maintaining excellent oral health or to schedule an appointment, visit his website or call (440) 354-2183.