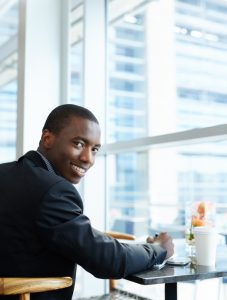 From internet speeds to your favorite pizza delivery, faster is almost always better. And when you need a dental crown, the same is true — but you don't want to sacrifice quality for efficiency. Our team is proud to offer both with CEREC, for same day dental crowns in Painesville. Wondering what is CEREC? And what are the benefits of same day crowns? Let's take a closer look at how efficient one-day dentistry is changing dental care for the better.
What Is CEREC?
With CEREC, or chairside economical restoration of esthetic ceramics, your doctor uses CAD/CAM technology to prepare for, manufacture, and place your dental crown in just one visit, from the comfort of our office. Traditional dental crowns are completed over the course of two dental appointments with one to two weeks spent wearing a temporary crown in between.
CEREC same day dental crowns are high quality ceramic restorations that last as long as those prepared in a traditional lab setting.
When a Dental Crown Is Necessary
Also known as a cap, a dental crown is a restoration that fits securely over a damaged or decayed tooth. Dental crowns made out of ceramic are sturdy and natural-looking, blending flawlessly with the surrounding tooth enamel.
Dental crowns restore the form and function of teeth in the front and back of the smile. You may need a dental crown if you have a broken tooth, and weak or worn teeth can have their strength restored with a dental crown. Teeth that are cosmetically flawed can be improved with a crown. Dental crowns are also used for single tooth replacement, or for filling the gaps in a smile as part of a dental bridge.
Numerous Benefits of Same Day Crowns
CEREC offers faster crowns, but that's not the only benefit of same day dentistry. Digital imagery allows us to capture a 3D model of your mouth without the use of those messy, uncomfortable impressions. Patients with sensitive gag reflexes sometimes find traditional impressions unbearable — but CEREC in Painesville offers a better alternative at last.
With a one-day crown, there's also no need to wear a temporary crown, which may be noticeable against the rest of your teeth. These temporaries are also prone to breaking, which will require even more visits to the dentist's office.
This highly accurate digital imagery improves treatment planning, too, for an improved fit and better results overall. Additionally, the entire process of the same day dental crown is handled under one roof, eliminating the potential for miscommunication between the office and the dental lab.
We Value the Latest Technology!
At the Painesville Dental Group, we are happy to offer our patients superior care with same day dental crowns and CEREC technology. Would you like to benefit from state-of-the-art dentistry? Please get in touch with our office to schedule an appointment for high quality restorative dental care today.