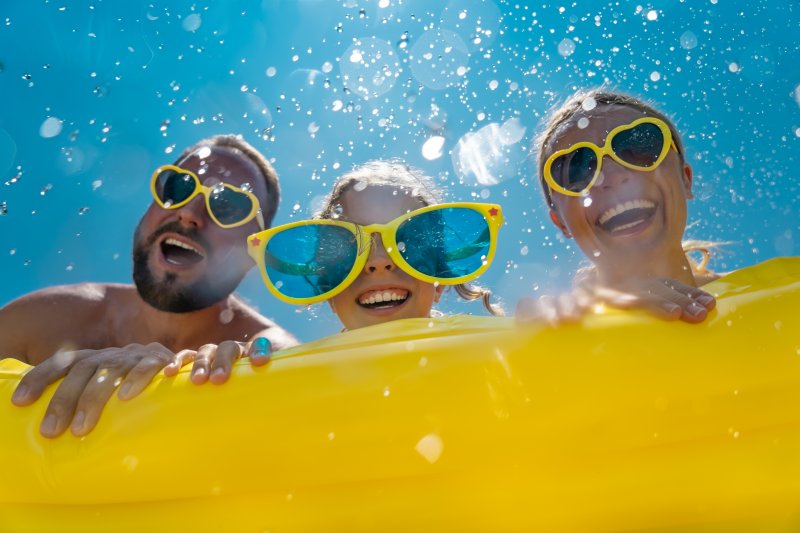 Summer is filled with fun and exciting things to do. After all, it's a time for vacations, festivals, parties, and other events that don't happen often. Why else would people love it so much? However, some of these rare summer activities present risks to your teeth. They could hurt your oral health if you're not careful. That said, protect your smile in Painesville this season by being careful around these three pastimes. You'll be glad you did!
Summer Drinks
As temperatures rise and the sun starts blazing, people often have more sweet drinks than usual — soda, lemonade, fruit juice, you name it. Many see them as more appealing than water for quenching summer thirst.
Unfortunately, these items expose teeth to a lot of sugar. Mouth bacteria that feed on said sugar produce "acid" that causes cavities and tooth decay.
Still, you don't have to give up the beverages entirely. You could have them with a straw so sugary liquid doesn't reach your teeth. Alternately, don't constantly sip them throughout the day. Instead, rinse your mouth with water after having one.
Summer Cold Treats
Ice cream, popsicles, and other frozen treats are a great way to cool off in the summer months. But they have their share of problems too.
Besides the obvious sugar factor (see above), these foods can be painful for teeth sensitive to cold. Such soreness can stem from various things, including a previously unknown cavity and exposed tooth roots.
If you have tooth sensitivity, avoid whitening toothpastes and use brands for people who have sensitive teeth. Don't use hard-bristled toothbrushes either, or brush too hard. It can also help to avoid foods that crack teeth and acidic foods or beverages.
Summer Sports
It turns out that many sports enjoyed in the summer can injure your teeth, mouth, and gums. Even in so-called "non-contact" types, there's still a risk of harm. For example, consider the following:
Baseball: You might get hit in the mouth by a pitch or fly ball.
Biking or skateboarding: A fall can knock a tooth out or cause other dental damage.
Flag football: You could fall, get hit in the mouth by an errant pass, or run into another player.
To prevent sports-related blows, try wearing a mouthguard. Whether a "boil and bite" type or a custom-made one, it would give your teeth a protective layer against outside forces.
Summer should be a time for fun and entertainment. Be cautious with the pastimes above, so they don't get the better of your teeth!
The Painesville Dental Group is based in Painesville, OH. Led by an excellent team of dentists, their team offers state-of-the-art dental care perfect for patients of all ages. The office's treatments include preventive, cosmetic, and restorative dentistry, even including emergency dental services. With their decades of experience in the dental field, the practice will give you superior results. For more information or to book an appointment, reach them at their website or call them at (440)-576-7040.