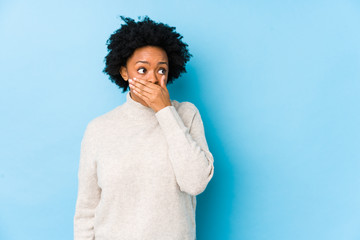 Growing up, many of us were made aware of how important it is to take good care of your smile. This means brushing twice per day, flossing every night, eating a balanced diet, and visiting your dentist every six months for checkups and cleanings. Though oral health problems can cause issues with your smile, they may also affect the rest of your body. Keep reading to learn about five overall health issues that can be caused by an unhealthy smile.
#1: Cardiovascular Disease
As the leading cause of death around the world, cardiovascular disease is highly fatal. This group of disorders affects the heart and blood vessels and includes cerebrovascular disease, coronary heart disease, peripheral arterial disease, congenital heart disease, deep vein thrombosis, rheumatic heart disease, and pulmonary embolism.
Though using tobacco products and drinking excessive amounts of alcohol may raise your risk of heart disease, so can poor oral health. This is because of an infection called gum disease that commonly results from poor oral hygiene. If the bacteria that cause gum disease get into the bloodstream, this will cause plaque to buildup in the arteries. As a result, the arteries will begin to harden.
This will restrict blood flow as well as cause heart blockages and increase your risk of a heart attack. Fortunately, good oral hygiene, avoiding bad habits, and visiting your dentist every six months is usually enough to prevent gum disease.
#2: Dementia & Alzheimer's Disease
An unhealthy smile can also negatively impact your brain. Gum disease has been found to be linked to strokes since it hardens the large arteries in the brain. It may also result in severe artery blockages. In addition, some of the substances released from swollen gums may kill brain cells, which can cause memory loss. Patients with gingivitis are also at risk of developing Alzheimer's disease and dementia.
#3: Diabetes
Diabetes and gum disease have also been found to be linked. Diabetics are more vulnerable to developing gum disease because their bodies aren't as good at fighting infections. Additionally, gum disease can make it more difficult to manage diabetes.
#4: Pregnancy Complications
Hormonal changes are part of being pregnant and can cause people to more easily develop infections. As a result, this puts pregnant people at a higher risk of developing pregnancy gingivitis. This can cause them to experience issues with their pregnancy or birth, such as premature birth or low birth rate.
#5: Cancer
Using tobacco can raise your chances of developing oral cancer. Gum disease has also been linked to several kinds of cancer, such as pancreatic, kidney, and blood cancer.
About the Practice
Drs. Dennis Horvath, Jerry V. Patriarca, Nicholas Slezak, and Stephanie Pichler have built a skilled team at Painesville Dental Group that takes pride in helping you keep your smile healthy and bright. They administer a wide range of treatments to prevent oral health problems and keep your overall health in good condition. To learn more about their services or to set up an appointment, call Painesville Dental Group at (440) 354-2183 or visit their website.