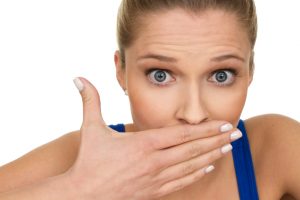 Going out with co-workers is fun, however you always feel that sense of dread when meeting someone new. You don't like to smile because your teeth are crooked, yet you don't want to come off as rude. After the initial awkward introduction, you always feel a pit in your stomach, worrying about whether or not they noticed your teeth. Wouldn't it be great to smile freely, with confidence? Perhaps the idea of wearing metal braces seems unappealing, however what if you could straighten your teeth without anyone noticing? It's time you learned more about Invisalign in Jefferson.
What is Invisalign?
Instead of utilizing traditional metal brackets and wires, Invisalign uses clear plastic aligners to apply gentle pressure and gradually straighten your teeth. Aligners should be worn at least 22 hours per day to achieve the best results, however they can be removed for eating and brushing. Most Invisalign cases can be completed in 12-18 months, which makes them efficient and ideal for our busy adult or teen patients.
What are the Benefits of Invisalign?
Besides being virtually invisible, Invisalign offers a number of other benefits to patients. Because aligners can easily be removed, there are no restrictions to your diet, or changes to your home care routine, as there would be with braces.
Aligners fit snug, yet are comfortable to wear so they don't interfere with your normal daily activities. You'll change your aligners every two weeks, and Invisalign typically requires fewer visits to your dentist than braces would. Invisalign offers effective treatment for those who wish to straighten their teeth with discretion.
How can I get started with Invisalign?
At Painesville Dental Group, our doctors are certified Invisalign providers, which means they can determine whether Invisalign is right for your needs with a thorough evaluation, photos and x-rays of your teeth. We'll use 3D imaging to create your personalized treatment plan, which Invisalign will use to fabricate your aligners. We'll even be able to show you what your newly aligned smile will look like prior to starting your treatment!
Contact Painesville Dental Group
Don't let your crooked teeth hold you back any longer! If you're ready to learn more about reclaiming your smile, we encourage you to contact your dentist in Jefferson today and schedule your Invisalign consultation.