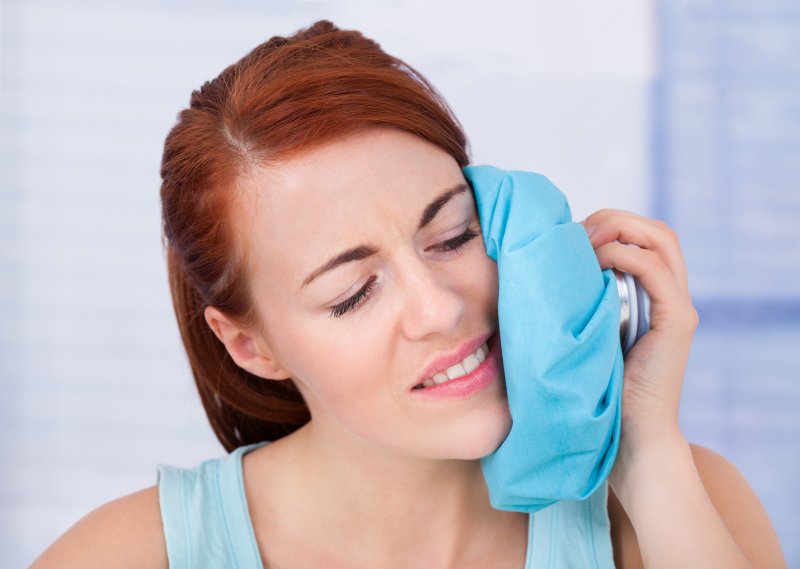 One of the many great things about living in today's world is the fact that you don't need to settle for a mouthful of metal brackets and wires in order to straighten your smile. Invisalign is an excellent option for many teens and adults. However, just like any orthodontic treatment, it is likely that you will feel some soreness. Fortunately, there are steps that you can take in order to relieve Invisalign discomfort. Try giving some of these a try.
Cold Compress
Just as the school nurse ordered, a bag of ice can help to soothe swollen and sore tissues. Take a cold compress or an ice pack wrapped in a towel and placed it against your face. This can help to relieve inflammation and numb the pain of your new set of Invisalign aligners. You could even try doing this before putting your new trays in.
Pain Relievers
If the discomfort from Invisalign is becoming too difficult to bear, you can try taking over-the-counter pain relievers. Just take whichever one you would normally use if you were suffering from a headache, such as ibuprofen. It is most effective to take pain relievers about an hour before switching to your new aligners.
Saltwater Rinse
Another pain relief trick is to swish your mouth with warm saltwater. This helps to draw down inflammation and cleanse the area. Just mix a half teaspoon of salt into a glass of warm water and rinse it gently around your mouth.
Orthodontic Wax
If you find that your orthodontic buttons, attachments, or aligners are scratching up against your lips or cheeks, this is something that you should let your dentist know about. They may be able to make changes to accommodate. Until then, invest in orthodontic wax. Roll up a tiny ball of wax and mold it to cover the irritating part. This will help to give your smile a break.
Switch Your Aligners Before Bed
For most people, a majority of the discomfort that is felt happens withing the first few hours of wearing a new aligner. Try making the switch right before bedtime. Hopefully you will remain asleep during the more sensitive hours of soreness.
Stick to Soft Foods
You won't have any eating restrictions when you have Invisalign, but you may find it uncomfortable to eat hard or crunchy foods during the first few meals after putting in your new aligners. You will have an easier time if you stick to softer foods in order to prevent additional discomfort.
Invisalign isn't always the most comfortable thing in the world, but there are ways to combat this. By using the tips above, achieving a straighter smile will be a breeze.
About the Author
Dr. Dennis J. Horvath is an experience dentist who has been practicing for 38 years. He earned his dental doctorate from Ohio State University and is currently a proud member of the American Dental Association, Ohio Dental Association, and Northeastern Ohio Dental Society. To learn more about Invisalign clear aligners or to schedule a consultation, visit his website or call (440) 354-2183.