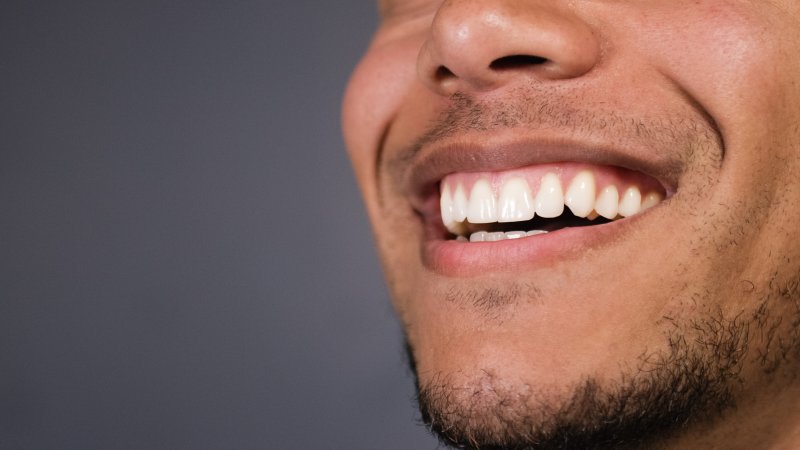 Everyone wants to feel great about the appearance of their teeth, but this is difficult to do if you are dealing with many years of stubborn stains that don't seem to go away with regular brushing. It is difficult to know how to get whiter teeth, but there are ways! You don't need to settle for a yellowing smile. Continue reading to learn some tips about teeth whitening so that you can work towards your dream smile.
Whitening Toothpaste
It is difficult to remove deep stains from your teeth without dental visits, but whitening toothpastes are helpful when it comes to preventing the buildup of new stains and plaque. Look for a toothpaste that contains hydrogen peroxide as a whitening agent and fluoride in order to prevent the development of cavities.
Make Healthy Choices
Most of us don't choose to carry a toothbrush and toothpaste with us everywhere we go. Fortunately, there are certain foods that can help keep your smile clean. This includes high fiber fruits and vegetables, like celery, carrots, pears, and apples. These produce are naturally abrasive and therefore help to remove substances that stain your teeth.
Dairy Products
You now have an excuse to continue indulging in delicious dairy products. Foods that are high in calcium, like cheese, milk, and yogurt, help to keep your teeth white. They provide your teeth with the calcium they need in order to stay strong. Harder cheeses can even eliminate food particles that cause staining.
Avoid Dark Foods
It is natural for teeth to become stained over time, but if you are constantly consuming foods and beverages that are darkly pigmented, like tea, coffee, red wine, and berries, this can happen much faster and become more prominent. If you don't want to give up these items completely, take steps like using a straw or consuming these items faster to limit the effects they have on your teeth.
Professional Teeth Whitening
Many people try out over-the-counter teeth whitening and end up with very limited, if any, results. By seeing your dentist for professional whitening, they can leave you with a smile that is many shades whiter in as little as an hour. Zoom! Teeth Whitening uses a professional grade bleaching agent and a special light to activate it. If you would prefer to whiten your teeth in the comfort of your own home, your dentist can provide you with a custom whitening kit that is stronger than anything you can find in stores. Either way, you are looking at fast, noticeable results.
You don't want to settle for a smile that doesn't make you feel confident. By following the tips listed above, you are looking brighter, whiter teeth in the future!
About the Author
Dr. Dennis J. Horvath is an experience dentist who has been practicing for 38 years. He earned his dental doctorate from Ohio State University and is currently a proud member of the American Dental Association, Ohio Dental Association, and Northeastern Ohio Dental Society. If you are self-conscious about discoloration, he would be happy to help out with professional whitening. To learn more about cosmetic dental options or to schedule an appointment, visit his website or call (440) 354-2183.