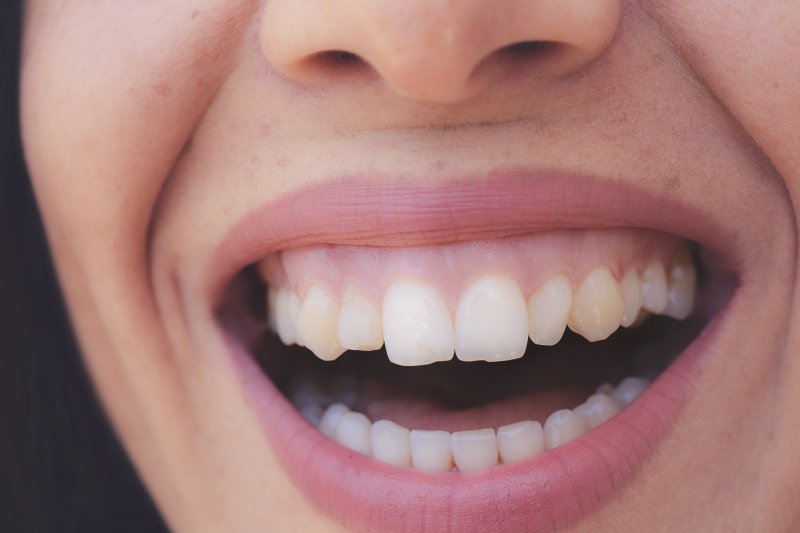 When you think about your smile, you're probably usually focused on your alignment and the whiteness of your teeth. However, those aren't the only things that matter. A beautiful, strong smile relies on healthy gums in order to function properly. However, approximately half of Americans who are over the age of 30 have some form of gum disease. Continue reading to learn some tips that can help you maintain healthy gum tissue and avoid developing periodontal disease in the future.
Brush Twice Daily
Using a soft-bristled toothbrush and a fluoridated toothpaste, you should take time to brush your teeth after meals. This helps to reduce the amount of food debris and plaque that's trapped between your teeth and gums. Remember to also clean your tongue using your toothbrush or a tongue scraper. Battery-powered and electric toothbrushes do an even better job at reducing plaque and gingivitis than regular toothbrushes do.
Floss Every Day
One step that many people seem to neglect is flossing each and every day. By doing so, you can remove plaque and food that you can't quite reach with your toothbrush. It doesn't matter what time of day you floss, just be sure to do it!
See Your Dentist
Regular dental cleanings and checkups are important because they are the only way to have tartar properly removed. Your dentist will also be able to detect early signs of gum disease and other issues so they can be treated before becoming serious.
Don't Smoke
Smoking is strongly associated with the onset of gum disease. This is because using tobacco products weakens your immune system and makes it harder to fight off infections in the mouth. It also makes it more difficult for your gums to heal once they've become damaged. The best thing to do is drop this harmful habit once and for all. Talk to your doctor, friends, and family about the best ways for you to quit.
Use Mouthwash
You can find therapeutic mouthwashes over the counter. They can help to reduce plaque, prevent and reduce gingivitis, and reduce the speed of which tartar develops. Using mouthwash also rinses away food particle and bacteria that has been left behind. This is not a substitute for regular brushing or flossing but can be a great addition to your oral hygiene routine. Look for the ADA seal of acceptance when choosing a product. This means that it has been deemed both safe and effective.
Remember that the health of your gums is just as important as your teeth. By taking these steps, you can work towards obtaining and maintaining healthy gum tissue.
About the Author
Dr. Dennis J. Horwath is a well experienced dentist who has been practicing for 38 years. He earned his dental doctorate from Ohio State University and is a proud member of the American Dental Association, Ohio Dental Association, and the Northeastern Ohio Dental Society. For more information on maintaining healthy gums or to schedule an appointment at Dr. Horwath's office in Painesville, visit his website or call (440) 354-2183.