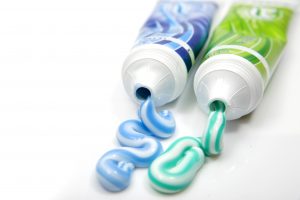 Sometimes, choices are great. At other times, choices are overwhelming. When you walk into the toothpaste aisle at your local grocery store, you might just pick up the first toothpaste you see because, well, it would take too much time to compare all of your options. Besides that, you have enough on your mind, and the last thing you want to worry about is whether you're using the right product to clean your teeth. However, you shouldn't use just any old toothpaste. Your dentist is here to offer you a brief guide on finding the right paste to keep your mouth clean and healthy.
The Main Types of Toothpaste
The primary task of any toothpaste is to clean your teeth and protect your oral health. However, different toothpastes aim to accomplish that goal in different ways. Some manufacturers use special ingredients to make their pastes focus on a particular aspect of your oral hygiene Here is a look at some of the main types of toothpaste you might see on your next visit to your grocery store:
These contain mild bleaching agents to attack surface stains and give your teeth some extra luster. They might also be a bit more abrasive than regular toothpastes.
For sensitive teeth. Toothpastes that are designed for sensitive teeth and gums contain either strontium chloride or potassium nitrate, ingredients that aim to lessen sensitivity.
Tartar protection. No toothpaste is capable of removing tartar, the substance that plaque turns into if it sits on your teeth for too long. However, some pastes can prevent tartar from forming. They do this with ingredients that stop plaque from hardening.
Cavity prevention. Any toothpaste worth its salt contains fluoride, a mineral that helps to rebuild tooth enamel. However, the products that aim specifically to prevent cavities might have a bit more fluoride than their regular counterparts.
Choosing Your Perfect Toothpaste
The better you know your mouth, the more equipped you'll be to choose the products that will do the most for your oral health. If you aren't sure what you need, visit your dentist.
A professional can examine your mouth and give you tips for your oral hygiene routine. They might recommend that you use a tartar protection or cavity prevention toothpaste, or they could let you know about a toothpaste for sensitivity that they believe could benefit you. If you don't have any special dental care needs, you might just need a basic toothpaste that provides excellent cleaning capabilities.
Of course, if you're happy with your current toothpaste, there might not be any reason to make a change. Any ADA-approved paste should fight cavities and battle the bacteria that leads to plaque and tartar.
Don't let all your toothpaste options overwhelm you. Choose one that will be best for your oral health so your smile can stay amazing.
About Painesville Dentistry Group
The dentists at Painesville Dentistry Group are committed to providing excellent preventive care to their patients. If you have questions or concerns about how to protect your smile from decay, feel free to contact us at 440-354-2183.