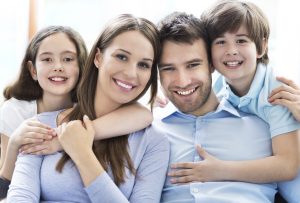 Are dental x-rays really necessary and are they safe? The short answer to that question is yes and yes. Now, let's explore the subject a bit more in depth. Your dentist in Painesville is ready to answer questions about x-rays and dentistry.
Why do I need dental x-rays?
Some dental and oral health problems simply cannot be seen during a visual examination of your mouth. For example, there can be tooth decay below the surface of a tooth or in between teeth. An infection could be developing in gum tissue. A dental x-ray allows us to spot hidden problems and treat early.
What are some other problems x-rays can detect?
Other than cavities and infection, dental x-rays can also find:
Bone degeneration as a result of gum disease or tooth loss
Tumors, cysts and other abnormalities in your mouth
An abscess
Dental x-rays are also an important part of a dentist's plan when a patient is about to undergo certain dental procedures, such as dental implants, orthodontic braces or dentures.
How often should I have dental x-rays?
That really depends on your dental and medical history. Some people who are highly susceptible to tooth decay may need to have x-rays at each six-month dental checkup in Painesville. Others who haven't recently had any cavities or gum disease may only need x-rays every couple of years. Your Painesville dentist will be able to advise you on a schedule that is best for you.
How safe are digital x-rays?
Studies show that digital X-rays use up to 90 percent less radiation than traditional x-rays. That's partly why digital x-rays have almost completely replaced the use of traditional x-rays in dentistry that required noxious chemicals to develop x-ray film. With digital x-rays, a sensor is positioned in your mouth in order to capture images of your teeth. The sensor is electronic and connected to a chairside computer, so you and your dentist can almost immediately view the results.
What is a 3D panoramic x-ray?
A 3D panoramic x-ray gives your dentist a complete wraparound view of your face and teeth. Instead of placing a sensor in your mouth, panoramic film is placed in a rotating mechanical arm that moves around your head. These x-rays are taken on an as-needed basis. Our dental office in Painesville as well as our location in Chardon is equipped with a 3D panoramic x-ray machine.
Call Our Office Today
If you would like more safety information about dental x-rays, or if you would like to discuss your need for x-rays, please contact the Painesville Dental Group.