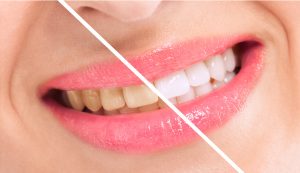 It's a proven fact that smiles are infectious and impact the world in a positive way. Smiles don't have to come from a corporate directive to stay happy at work. A stressful day can be slightly relieved by a colleague's friendly smile on your break. But what if you don't feel confident in your smile and keep it hidden? Not only are you decreasing your own morale, but you could be holding back that small boost your coworker needs to get through the rest of the day. Why continue to just have okay days when you can have great days? Your cosmetic dentist in Painesville can help you grasp a new quality of life with the comprehensive services he offers to unveil beautiful smiles. Painesville Dental Group can help you discover your gorgeous smile, but it's up to you to share it with the world!
How can I benefit from cosmetic dentistry?
A great smile holds power! Not only does having straight, bright teeth keep your mouth healthier, it's also aesthetically pleasing to you and those around you. Our team always takes the time to look beyond your teeth and plan the best treatments that are going to benefit you both cosmetically and physically. Our highly-trained dentists have worked with countless patients over the years and helped them change their lives for the better. We can help you correct numerous flaws, look younger, prevent future dental damages, and boost your self-confidence all at once!
What services does Painesville Dental Group offer?
If flaws in your smile—minor or excessive—have been keeping you from enjoying your life to the fullest, consider visiting our office. We offer a variety of treatments and procedures to bring your confidence to the next level.
Our cosmetic dentists provide teeth whitening treatments for patients wishing to brighten a smile that's dulled over the years. You can either whiten your teeth quickly in our office or from the comfort of your own home with our doctor-prescribed gradual bleaching treatments.
If you feel like your smile needs "too much" work, our office can provide the fast, dramatic makeover you've always imagined with porcelain veneers or cosmetic bonding. A smile with excessive blemishes can still be repaired by a quick, natural cover of high-quality dental materials.
Finally, we also offer facial esthetics at our Painesville office. Believe it or not, your dentist is the perfect professional to receive Botox from. Our dentists are so used to studying facial structures and the correct ways to build great smiles that they know just the right places to administer your injections to lessen the appearance of wrinkles and create a more youthful appearance.
Which cosmetic service is best for me?
You are truly the only one who knows your smile goals. By meeting with a dentist for a judgement-free consultation, we can put our heads together to develop the best dental plan within your budget. Our dentists can make the best recommendations for you to reach your goals when you communicate honestly with them. Still intrigued? Contact our office today and work towards getting your new, beautiful smile.