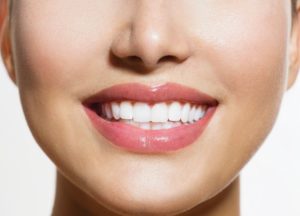 It's common for adults to ask about innovative orthodontic treatments, including Invisalign. In fact, many of these patients wonder if they're still able to get orthodontic work if they already had treatment as a child or teenager. As a result, this has become one of the most common questions dentists hear.
If you're not sure whether you're previous or current orthodontic care will interfere with Invisalign treatment, then you should keep reading. You may be surprised by what you learn!
Can I Use Invisalign After Wearing Braces?
The quick answer is absolutely! One of the biggest reasons why adults end up pursuing Invisalign treatment is because they didn't wear their retainers long enough after wearing traditional braces. This is because recently shifted teeth aren't permanently in place after realignment due to the alveolar bone. Alveolar bone plays a large role in keeping teeth in place once they've shifted, so wearing a retainer makes sure that the bone stays in place right alongside the teeth.
While Invisalign allows you to micromanage orthodontic treatment on your own, you'll still need to wear a retainer after you're done wearing the aligners. You'll also need to practice daily at-home care and make sure the aligners aren't damaged or cracked. Damaging or failing to clean them could easily lead to hiccups that prolong the overall length of your treatment.
What If I'm Currently Wearing Braces?
It's becoming increasingly common for dentists to treat patients with Invisalign, even if they're currently wearing braces. While it's not guaranteed and it depends on which dentist you visit, they may be able to create a treatment plan that combines braces and clear aligners. Just make sure to speak with them first before making any changes in your oral care regimen.
In some cases, braces may be able to come off sooner, especially if you're only trying to adjust the visible portions of your teeth. If you're trying to shift back teeth, you may be better off sticking to your original orthodontic plan.
Can I Straighten Teeth If I Have Dental Restorations?
Unfortunately, it's much more difficult to shift teeth when restorations are present. For example, if you have bridgework, which typically spans across multiple teeth, you won't be able to undergo Invisalign treatment. This is because Invisalign is meant to shift teeth individually, not multiple teeth at once.
If you have veneers or crowns, it becomes increasingly difficult to shift teeth, but not impossible. Before ruling out your eligibility, speak with your dentist. Have them complete an evaluation of your mouth and determine your options from there.
Invisalign treatment isn't only for young patients seeking orthodontics for the first time. It's ideal for full-grown adults of all ages! Schedule a free consultation with a dentist today to get started!
About the Author
Dr. Dennis J. Horvath has been practicing dentistry for over 38 years and during this time, he's been staying updated on the latest advancements in the field, including on orthodontic treatments like Invisalign. To learn how he can get you started with your own series of unique clear aligners, you can contact him through his website.