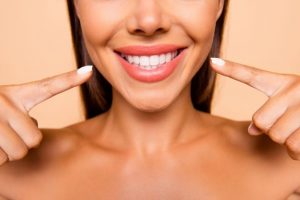 Your smile is one of the first things that people notice about you—so knowing that your pearly whites look their absolute best will go a long way towards making great first impressions. And one way that people choose to enhance their teeth is with teeth whitening in Painesville; but is this still a viable option if you're suffering from a cavity? Here's more from your dentist about why you might want to hold off on teeth whitening if your oral health is compromised due to a cavity.
How Cavities Can Complicate Teeth Whitening
Simply put, teeth whitening gels and cavities don't mix! This is because the bleach that's most often used in teeth whitening products is part hydrogen peroxide, which is a chemical that can disturb teeth—especially those that are sensitive due to tooth decay, cavities, gum disease, and other oral health issues. That said, even though these whitening agents can sometimesremove stains from teeth, it comes at a cost—immense discomfort!
Even a completely healthy tooth can become irritated by whitening bleach, so an unhealthy tooth is at an even higher risk of becoming significantly compromised. In some cases, teeth imposed by the cavity/bleach combination can even be permanently ruined! That said, having healthy teeth prior to teeth whitening treatment is your best bet for ensuring that you don't experience any issues.
Why You Should Visit Your Dentist Prior to Teeth Whitening
There are two reasons for visiting your dentist prior to teeth whitening: your dentist can ensure that your oral health isn't compromised before whitening, and your dentist can also provide a professional level of whitening that store-bought products aren't capable of. Even if you brush and floss your teeth every day and have pristine oral health, it's still wise to get an expert opinion before proceeding with any type of treatment. And if your oral health is compromised, your dentist has the means to treat you!
Once your dentist has repaired any subpar teeth, you should be able to proceed with your chosen teeth whitening method. It's also worth noting that the level of teeth whitening that your dentist can provide is miles ahead of anything you're able to purchase yourself. Most dentist offer in-office whitening or take-home whitening, both of which are effective assuming you're in good oral health.
If you're ready to whiten your smile, you should consider stopping by your dentist first to ensure that you're in good oral health—an undetected cavity can make the whitening process quite uncomfortable!
About the Practice
The team at Painesville Dental Group is thrilled to serve the dental needs of the Painesville community. The practice is fortunate to house four skilled specialists: Dr. Dennis Horvath, Dr. Jerry Patriarca, Dr. Nicholas Slezak, and Dr. Stephanie Pichler. They're proud to offer a wide range of services including cosmetic options like teeth whitening. If you have any questions about the article or would like to arrange a visit, you can contact the practice online or over the phone for assistance: (440) 354-2183.