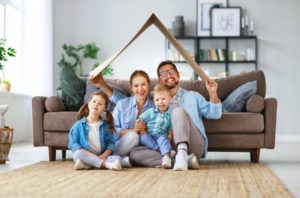 To flatten the COVID-19 curve and slow the current pandemic, the American Dental Association has recommended all dental practices postpone all non-emergency appointments for now. This means that it's up to you to keep your smile safe until your dentist reopens their office. Since we don't know when normal dental checkups and cleanings will resume, it's more important than ever that we care for our oral health at home. Here are seven practical tips from your Painesville dentist for keeping your teeth and gums healthy throughout quarantine, as well as long after!
1.) Practice a Thorough Dental Routine
Your first defense against most oral health conditions is a thorough and effective dental routine, which should include:
Brushing your teeth for two minutes twice a day.
Flossing between all your teeth daily.
Regularly using mouthwash and a tongue scraper.
2.) Avoid the Store & Conserve Toothpaste
To limit how often you need to go out, it's a good idea to make the most of the dental products you have at home. You only need a drop of toothpaste the size of a pea to properly clean your smile.
3.) Try Natural Solutions for Added Support
Natural remedies from items you have in your pantry can't replace regular brushing and flossing. However, you can supplement your routine with:
Clove oil on a cotton swab, which can ease a toothache when applied directly to the tooth.
A saltwater rinse, which can treat oral infections and soothe irritated gum tissue.
4.) Be Mindful of Munching Habits
You may be more prone to stress eat or munch mindlessly in these strange times, which increases your risk of cavities and gum disease. Do your best to limit eating to mealtimes only and keep snacks out of sight.
5.) Eat More Smile-Friendly Foods
Instead of unhealthy fast foods and sugary treats, choose options that can boost your oral health, like:
Fiber-rich vegetables and fruits high in vitamin C.
Low-fat dairy products and lean proteins.
6.) Drink More Water
When you're at home all day, it can be difficult to remember to stay hydrated. To remind yourself to drink enough water, write yourself notes, set alarms on your smartphone, or make a game of it.
7.) Learn to Effectively Manage Stress
It's completely natural to feel stressed and anxious because of the COVID-19 pandemic. A few stress management tips from the Centers of Disease Control and Prevention include:
Eating well balanced meals, getting at least eight hours of sleep, and exercising every day.
Limiting your exposure to news stories on the pandemic, including those on social media.
Staying connected with others and sharing your feelings with friends, family, or professionals.
It's more important than ever that we take excellent care of our oral health at home. Keep yourself healthy with these seven tips and look forward to leaving quarantine with a happy, healthy smile!
About the Practice
Our talented team of dentists at Painesville Dental Group prides themselves with over 100 years of combined experience and generations of happy patients. The health, happiness, and safety of their patients, staff, and community has always been their top priority, which is why they are encouraging all their patients to practice social distancing and excellent at-home oral hygiene. They thank you for your patience and look forward to serving you and your smile once the quarantine orders have been lifted. Feel free to contact them with questions or concerns via their website or any of their offices directly via the phone numbers listed there.