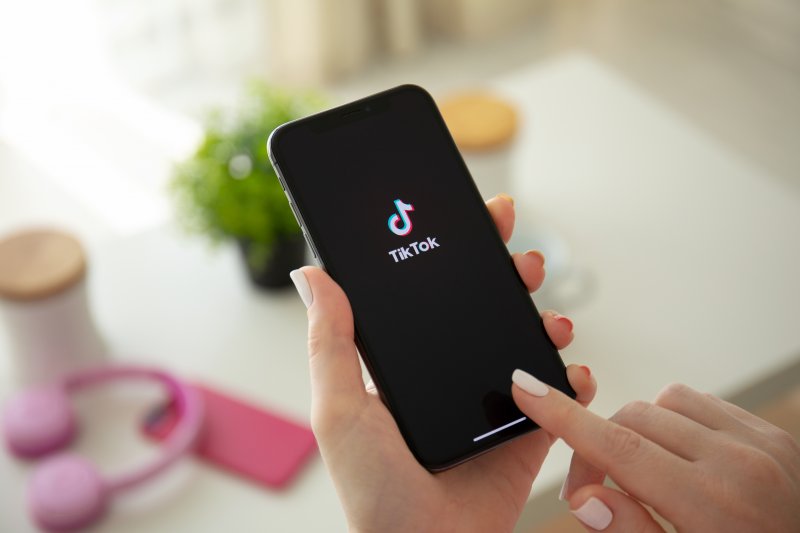 Thanks to the internet, it's easier than ever to stay up to date on the latest fads and trends. TikTok, in particular, is home to several viral hacks that claim to be affordable and effective methods of improving your appearance. However, some can cause irreversible damage to your oral health – and you may not realize it until it's too late. Read along to learn the risks of three dental TikTok trends that are spreading like wildfire.
Nail-Glue Vampire Fangs
With spooky season in full swing, some TikTok users are going to extreme lengths to create realistic Halloween costumes. One viral DIY hack involves using nail adhesive to attach vampire fangs to your teeth. Since the adhesive contains similar ingredients to superglue, some people struggle to yank the fangs off.
If trying to do so, you risk damaging your enamel, fracturing a tooth, or even pulling one out completely. Dentists are warning against this trend because the nail glue alone can strip off your enamel, increasing your chances of cavities and tooth sensitivity. Instead of trying this damaging technique, ask your dentist to place the fangs on your teeth safely. They'll help you achieve a frightening look without putting your smile at risk!
Shaving Teeth with a Nail File
Some TikTok users are shaving their teeth with a nail file to even them out or make them smaller. Unfortunately, this hack is even more dangerous because the effects are permanent. Once you remove the enamel on your teeth, there's no going back. It's an irreversible process that can permanently ruin your tooth structure. If you remove too much enamel, you increase your chances of sensitivity, cavities, and even nerve damage. Always consult with your dentist about their options to address your cosmetic flaws!
DIY Teeth Whitening
The desire for a perfect white smile is widespread. Therefore, it's no surprise that most people will try anything to brighten their pearly whites. However, some trends are promoting the use of household products or toxic chemicals to bleach their teeth, such as:
Hydrogen Peroxide – Prolonged exposure to this chemical is dangerous and can irritate the skin and gums. It should only be used under the supervision of a professional!
Baking Soda and Hydrogen Peroxide – This mixture is extremely dangerous for your smile. Hydrogen peroxide softens the enamel while baking soda acts as an abrasive, resulting in permanent damage to your teeth and gums.
Lemon Juice – The citrus fruit is highly acidic, meaning it can erode the protective layer of your enamel when used directly on teeth.
Activated Charcoal – Although this ingredient is used in whitening products, it's extremely abrasive and can wear down your enamel. As a result, it can leave your teeth more susceptible to staining.
Next time you see a viral dental TikTok trend, you should think twice before trying it at home. Ultimately, it's always best to leave it to the professionals when it comes to improving your smile!
About the Practice
At Painesville Dental Group, we go above and beyond to ensure that every visit is convenient, enjoyable, and satisfying. Our team is fully dedicated to improving your smile's health, appearance, and function. If you have any questions about a dental TikTok trend, we'll be more than happy to answer them and let you know whether the hack is safe to try at home. However, if you're unhappy with your smile, we offer cosmetic services to improve your appearance safely. Visit our website or call (440) 354-2183 to schedule an appointment.