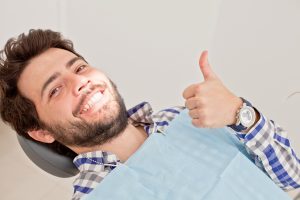 2018 will soon become 2019. Time to plan your festivities and consider your aspirations for the upcoming year. While you're at it, make an appointment to see your dentist sometime soon. By doing so, you'll get the most benefit from your dental insurance.
"An Ounce of Prevention Is Worth a Pound of Cure"
You've probably heard that old saying more than once. It's good advice to keep in mind, not just for your finances or your auto maintenance but for your teeth and gums as well. Here's why we say this:
Regular brushing and flossing, avoiding sweets and using mouthwash or dental rinse are crucial for safeguarding your oral health. By themselves, though, they can leave you vulnerable to tooth decay and gum disease. Professional care is essential.
Studies show that Americans lose more than $100 billion a year by not taking full advantage of their benefits. This tab includes unused dental insurance. Since you're paying for the coverage, why not get the most return from it?
Most people spend much of the holiday season either traveling or entertaining guests. The last thing you want to deal with during this time of year is a toothache. Seeing your dentist is a great way to head off an unexpected problem before it becomes an emergency.
Most forms of dental insurance offer 100% coverage for preventative care. So there's no need to worry about your budget taking a big hit from a routine cleaning and checkup. In fact, seeing your dentist can save you from a big expense down the road by enabling early diagnosis of an oral health condition.
Taking care of your own teeth and gums is a great way to set a positive example for the other members of your household. Think of it as an investment in your family's well-being.
What to Expect During a Dental Checkup
Has it been a while since you've been to the dentist? If so, then you may be in for a pleasant surprise. Dental technology is always advancing, enabling patients to enjoy ever higher levels of care and comfort. Here's what to expect during a routine visit:
The dentist will perform a complete visual examination of your teeth, gums and mouth. He or she may also complete a series of imaging scans, either through traditional x-ray equipment or a digital device.
Should the doctor notice any areas of concern, he or she will provide a diagnosis and recommend a course of treatment.
Office personnel will review your contact and coverage information to ensure that it's up to date. This will help to avoid billing problems and ensure that the practice can get in touch with you, should that prove necessary.
Either the dentist or an assistant will perform a gentle, thorough cleaning to remove built-up plaque and tartar. You'll leave feeling relaxed, refreshed and proud of yourself for taking this important step.
The end of the year is no time to be worried about your oral health. Make an appointment today to see your dentist soon. That way you can enter 2019 with lots of reasons to smile.
About the Author
Dr. Christopher Phillips has been practicing dentistry since his graduation from Case Western Reserve University in 1997. He's a proud member of the American Dental Association, the Ohio Dental Association and the Northeast Ohio Dental Society. You can reach his office online or by calling (440) 354-2183.